Personalized local marketing solutions across radio, digital, & social!
Are you looking to grow your business? Let Cumulus Digital be your resource for your digital marketing needs! We are a full-service provider utilizing technology in a precise & effective manner to grow your business and build your brand. From banner ads to Google AdWords, our team of experts will help build, monitor and track your marketing campaign to give you the BEST results possible!
For more information, please fill out the form below. Or contact Julie Terry at @[email protected] or (913) 514-3112.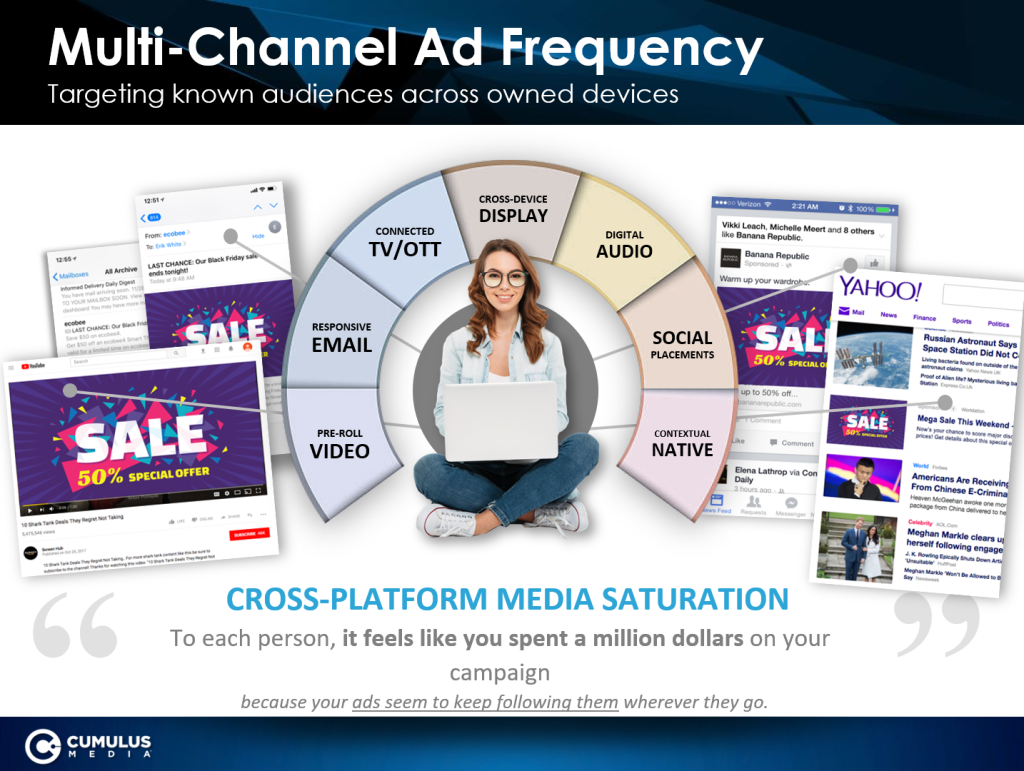 Contact Us!
Fill out the form and we will reach out to you very soon!
The EPiC Guarantee
We deliver you Engaged Potential Customers so you can easily convert them to Engaged Potential Customers.
Our EPiC Guarantee program delivers you all of the benefits of a coordinated radio and digital program PLUS a guaranteed minimum number of Engaged Potential Customers (EPCs).
EPCs are ready-to-go prospects who have been exposed to the campaign and were motivated to fill out a form or call your business asking for more information.
You receive contact information from your EPCs in real time so you can easily convert them into loyal customers just as soon as they've expressed interest.
If you haven't received the minimum number of guaranteed EPCs by the end of the campaign flight, we will extend your advertising campaign at no charge.