Metro Public Safety is used as a stepping stone for individuals looking at starting a career in law enforcement. With full benefits, anyone that may be retired but not quite ready to quit working can come to work for us and roll over their 401k plan to keep it growing with our paid match.
We have very affordable health care plans including a list of supplemental health plans as well. Where many employees may have $200–250 taken out a check, our highest coverage best tiered plan is less than $100 a pay period.
We have many 12 hour shifts working on a 2-2-3 schedule so every other weekend is a 3 day weekend. The staff on that schedule only -work 3-4 days per week and still get 4 hours of overtime on every check.
Metro Public Safety is also a great place for veterans coming home from active duty.
CLICK HERE TO LISTEN TO THE INTERVIEW with Tyler Frye and Houston T. DeFoe
CLICK HERE FOR THE INTERVIEW WITH TYLER FROM AND HOUSTON T. DEFOE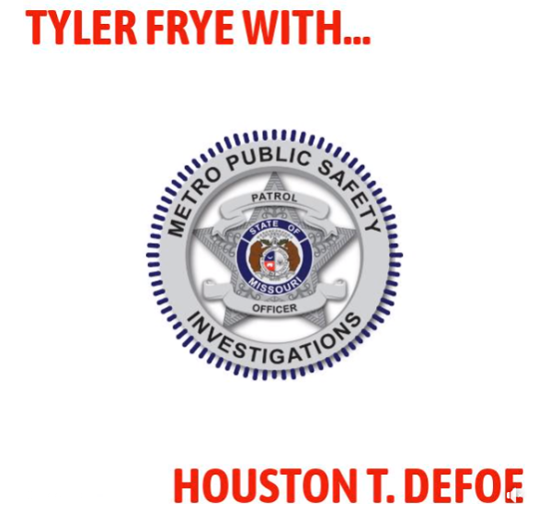 Metro Public Safety offers…
Full time and flexible part time positions available
401k with employer paid match
3 Health care plans, dental and vision plans
Paid Time Off and Sick Time
Supplemental Insurance Plans
$16-21 an hour based on location and experience
Great Law Enforcement Culture
Overtime is always available
For more information go to mpsikc.com