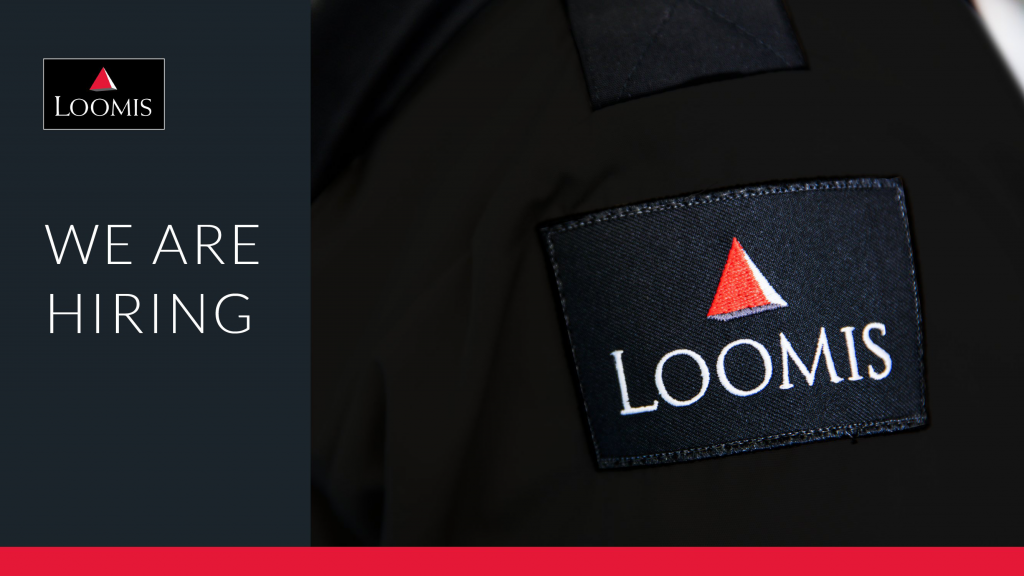 Loomis is NOW Hiring!
Loomis is at the top of the security Industry for armed driver/guards and promote from within. Military and those with previous industry are encouraged to apply. Candidates must be at least 21 years of age with a valid drivers license.
Applicants are not required to be Armed prior to employment, Loomis will allow you to obtain your security Armed Licenses while employed.
Loomis will train you, must pass background check
$2,000 Hiring sign-on bonus 
*(restrictions apply)
ESSENTIAL JOB FUNCTIONS:
• Driving automatic and/or standard shift vehicles from 8,000 to 36,000 pounds a minimum of 10-12 hours per day, 5-6 days per week
• Servicing ATM machines on a set schedule, including re-supplying replenishing, retrieving deposits, and monetarily balancing the machine.
• Picking up/delivering customer change orders/deposits carrying a minimum of 50 pounds by hand or up to several hundred pounds by cart, a minimum of 10-12 hours per day, 5-6 days per week.
• Loading/unloading vehicle cargo consisting of multiple bags and boxes of coins, weighing as much as 50 pounds per item, 5-6 days per week.
• Counting items, recording amounts and serial numbers, signing and dating receipts and manifests, sorting individual cargo items by route.
• Other duties assigned.
Requirements:
Must be at least 21 Years of age
Ability to repeatedly perform heavy lifting and carrying items by hand in an unrestricted manner for covering significant distances (several yards).
Ability to push/pull dollies/carts loaded with cargo weighing up to several hundred pounds.
Unrestricted ability to bend, stoop, squat, stand, walk, climb, twist, turn and reach out.
Ability to operate a motor vehicle safely in accordance with Driver Physical Qualifications established by the US Department of Transportation, Federal Highway Administration