From pay to training to retirement, LIUNA members live better.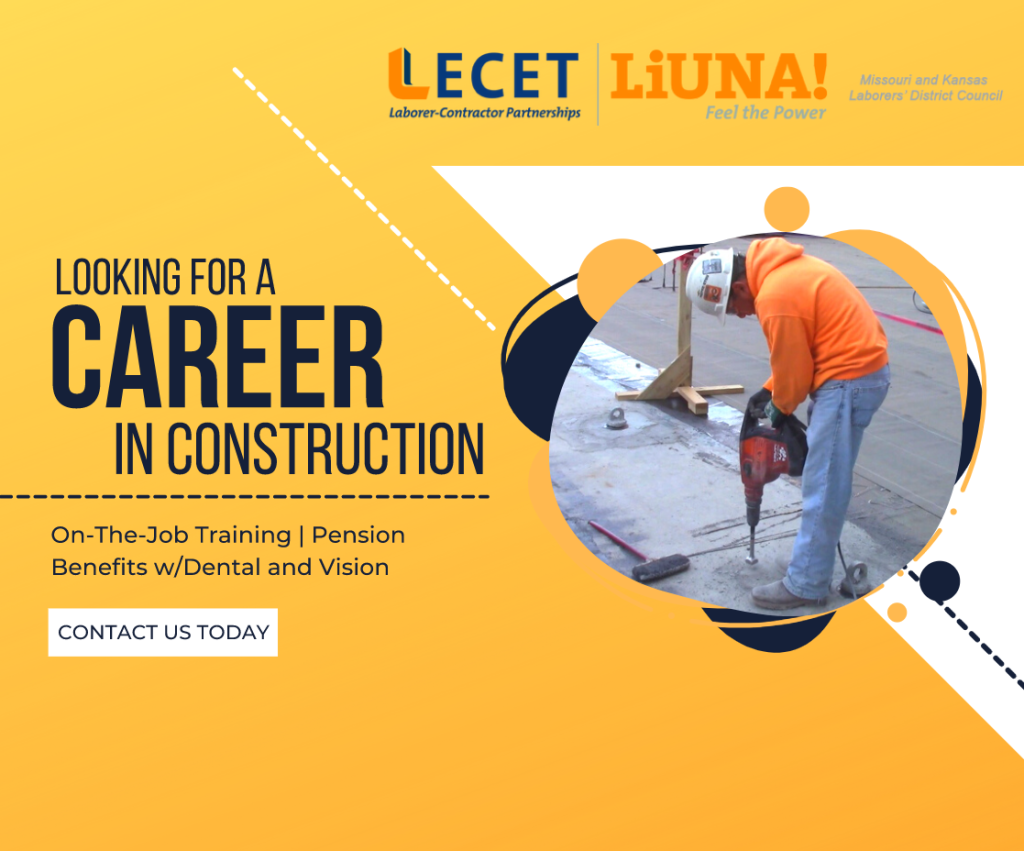 Men and women working in the construction industry see the difference a union makes in every paycheck.
The average hourly wage for a union-worker is $23.03, compared with $17.21 for a non -union worker in Kansas, according to the U.S. Bureau of Labor Statistics.
A heavy-highway LIUNA worker in the U.S. averages $41.94 an hour in wages and benefits, compared to $18.93 for non-union Laborers, according to the Engineering News-Record Construction Economics Department.

A union helps neutralize pay discrimination.